Dr. Jinan Rashid
Hermann-Brade-Strasse 3
04316 Leipzig
Deutschland

Tel.: 0341 65235882
Fax: 0341 65235882
E-Mail: kontakt@cubeandorbit.com
Tax Office Leipzig
Sales tax identification number according to § 27 a sales tax law: DE282237526

EU Commission online dispute resolution platform: https://ec.europa.eu/consumers/odr

We are neither obligated nor willing to participate in a dispute settlement procedure before a consumer arbitration board.

Contact / complaints
You can contact our customer service for any questions, complaints and complaints on weekdays from 9:00 to 16:00 on 0341-65235882 or by e-mail at kontakt@cubeandorbit.com. For inquiries you can also use the contact form.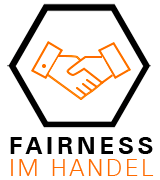 Member of the Fairness in Commerce initiative.
Further information: https://www.fairness-im-handel.de

Responsible i.S.d. Section 55 (2) RStV: Dr. Jinan Rashid, Hermann-Brade-Str. 3, 04316 Leipzig
Disclaimer

The contents of our pages were created and controlled with the greatest care. Nevertheless, Cube & Orbit assumes no responsibility or guarantee for the content of external links, as these are beyond the control or control of Cube & Orbit. At the time of linking, Cube & Orbit has reviewed the contents of the linked sites for illegality and found no identifiable violations. If Cube & Orbit receives information about illegal contents of external links, these will be removed immediately. Cube & Orbit assumes no liability for the accuracy, completeness and up-to-dateness of the pages of Cube & Orbit. Unless the errors were recorded by Cube & Orbit intentionally or through gross negligence. In this case, liability commences at the time of acknowledgment of a specific infringement. If there are any concrete indications or indications for illegal content in our website, Cube & Orbit will remove them immediately.
Copyright
 
The content and works on these pages created by the site operators are subject to German copyright law. The reproduction, processing, distribution and any kind of exploitation outside the limits of copyright require the written consent of the respective author or creator. Downloads and copies of this site are for private, non-commercial use only. As far as the contents on this side were not created by the operator, the copyrights of third parties are considered. In particular contents of third parties are marked as such. If you should still be aware of a copyright infringement, we ask for a note. Upon notification of violations, we will remove such content immediately.